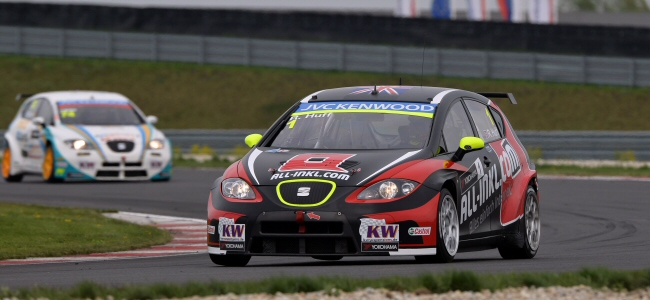 Münnich Motorsport's Rob Huff and Campos Racing's Fernando Monje were given ten and five-place grid penalties for Round 5 of the WTCC following qualifying this afternoon.
Monje was given his five-place penalty for contact with LADA's James Thompson in the second race in Marrakech three weeks ago. It means that the Spaniard will start the first race from 18th to 21st.
Huff was given the more severe ten place penalty for failing the ridge height check following qualifying. Therefore the Brit will start race one from 17th, having earlier qualified in seventh. Huff will however still start race two from fourth on the grid as then penalty only applies to the first race.
Neither Tom Boardman or Darryl O'Young posted a qualifying time and will start from 22nd and 23rd respectively.