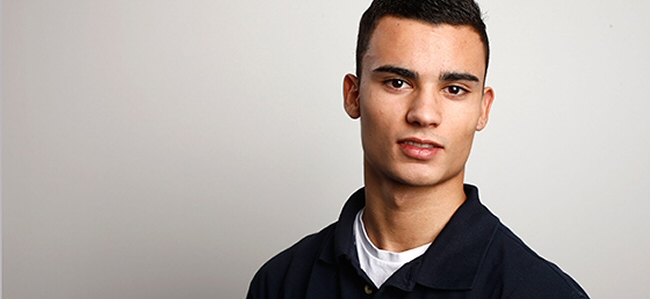 Pascal Wehrlein will become the youngest-ever Deutsche Tourenwagen Masters driver when he takes to the starting grid at the Hockenheimring, with Ralf Schumacher's replacement just 18 years of age.
It was officially announced today that Wehrlein, last season's Formula 3 Euro Series runner up, will join the DTM after Schumacher had requested talks about his DTM future and decided to step down from driving duties. Wehrlein will therefore join the starting grid with the man who beat him to the F3 Euro Series title, Daniel Juncadella.
The announcement means that Gary Paffett is the only Mercedes-Benz driver with more than two seasons experience. The second most experienced driver in the Mercedes camp will be young German Christian Vietoris, who has 20 race starts to his name and a best finish of 4th. Despite this, Toto Wolff, Head of Mercedes-Benz Motorsport, is not concerned about the lack of experience.
"Our driver line-up is certainly a valiant bunch, but they also patently represent a huge investment in motor racing's future by Mercedes-Benz – these guys are stars in the making," explained Wolff. "In going this route, Ralf is taking on a very important, key role, using his experience to advise and assist our young drivers.
"We are consciously taking a different track with signing Pascal. He is one of five drivers who are all still very young, but we are confident that this new approach will benefit our brand. With an average age of 23 years, we may have the youngest team of drivers in the DTM, but so far, every one of them has proven skill in the world's leading junior series."
Wehrlein will be driving for RSC Mücke Motorsport in 2013, with the team's name updated to reflect the role that Schumacher will have, with the former Formula 1 driver acting in a supportive and advisory capacity.
"It's like a dream come true, my promotion to the DTM," said Wehrlein. "What's especially nice is that I will be making my DTM debut with RSC Mücke Motorsport. I know Peter Mücke's and Ralf Schumacher's team already from previous years when I first competed for the outfit in the Formula ADAC and then later in the Formula 3 Euro Series. Working together always went well and I can't wait to get down to the business of setting up my new DTM Mercedes AMG C-Coupé for the season opener at Hockenheim with the guys from Mücke."
Schumacher's decision ends his 20-year career behind the wheel of a racing car and moves him into a new position supporting future talent. During his spell in the DTM Schumacher never won a race and claimed just two podium finishes in 52 starts, taking a second and a third in 2011 at the Hockenheimring and Red Bull Ring respectively.
"I've been thinking a great deal about my future during the last few weeks and have reached the conclusion that I am better able to support the extensive changes at Mercedes-Benz with regard to the DTM in a management role than at the wheel of a DTM Mercedes AMG C-Coupé," said Schumacher. "I had talks with Toto Wolff and Gerhard Ungar and asked to finish my current career as a racing driver and concentrate on this new position. I am very grateful for more than two decades in professional motor racing and the last five years with Mercedes-Benz in the DTM. We have plenty of young, up-and-coming talent in our squad of drivers and I am happy to make way for them so that I can concentrate fully on my new responsibilities in the management team at RSC Mücke Motorsport."