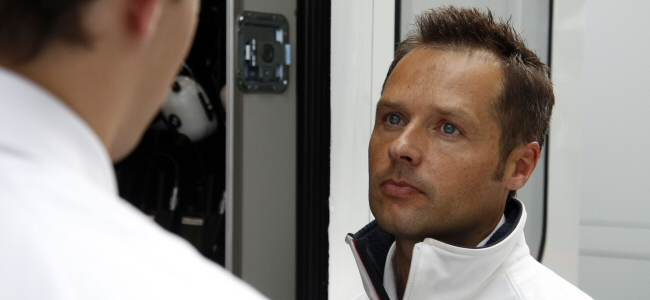 Guernseyman Andy Priaulx will leave BMW Team RBM and join BMW Team RMG for his second season in the Deutsche Tourenwagen Masters, it was announced today.
Priaulx will swap seats with American Joey Hand, who made his first appearance in the DTM last season. Priaulx finished 13th in the driver's championship, whilst Hand finished in 19th.
Priaulx, 39, has been with the Racing Bart Mampaey outfit since 2003 when he made his début in the European Touring Car Championship. Finishing third in his first season as a works BMW driver, he took the ETCC title in 2004. Priaulx stayed with the team through the transition to the World Touring Car Championship in 2005, eventually winning three WTCC titles.
"We saw no need to make dramatic changes to the tried-and-tested structures," explained BMW Motorsport Director Jens Marquardt. "However, we did want to set a few new courses for the 2013 season, in order to get the most out of the strengths of our drivers and teams. This is the thinking behind Andy Priaulx and Joey Hand swapping teams. The allocation of our drivers for the 2013 season allows both the drivers and the teams to take the overall package at BMW Motorsport to the next level by exchanging experiences and ideas. Everyone in our team is highly motivated to succeed as we face the new challenge of lining up in the DTM as defending champions."
Meanwhile it has also been confirmed that DTM newbie Timo Glock will race for the newly-formed, Munich-based BMW Team MTEK alongside DTM rookie Marco Wittmann. The entirely new team will face big challenges when it makes its first appearance in May, however BMW are confident that it has the support required to be a success.
"With BMW Team MTEK, we will have even more strength in numbers in the future, which can only be advantageous in such a close series as the DTM," added Marquardt. "There are obviously some operational challenges when it comes to integrating a new team into an existing structure. However, we are confident we have done just that."
BMW's eight race drivers along with test and development driver Maxime Martin will head to Viareggio in Italy at the beginning of March for a joint fitness test ahead of the new season.