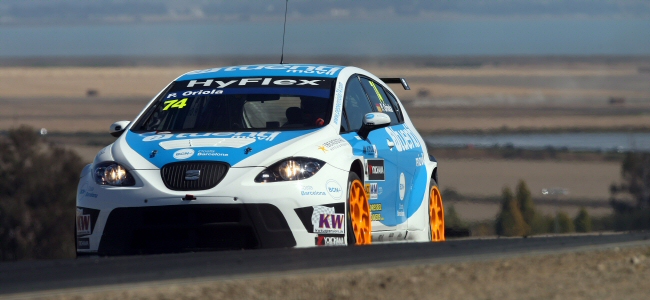 Young Spaniard Pepe Oriola will continue in the World Touring Car Championship in 2013, racing a SEAT León entered under the Tuenti Racing Team banner, although no longer run by the SUNRED Engineering squad.
Oriola, 18, first entered the WTCC at the beginning of the 2011 season. He has raced a SEAT León run by the SUNRED team for the past two seasons, achieving a best finish of second on two occasions in 2012 in Portugal and Japan.
Oriola has set his sights on a top six finish in the driver's championship in 2013, having finished eighth in 2012.
"It has been a difficult winter, as we had to put in a strong effort to find companies willing to sponsor the programme," said Oriola. "2013 will be tough, however I hope that the experience I have gained last year will help me to improve further. I am still the youngest of the pack, but I am respected by my competitors who have to reckon with me on the track! My goal is to finish among the top-six in the championship."
The announcement means that Oriola is the fourth driver to be competing in a SEAT León WTCC in 2013, with Münnich Motorsport fielding three León's for René Münnich, Marc Basseng and Rob Huff.