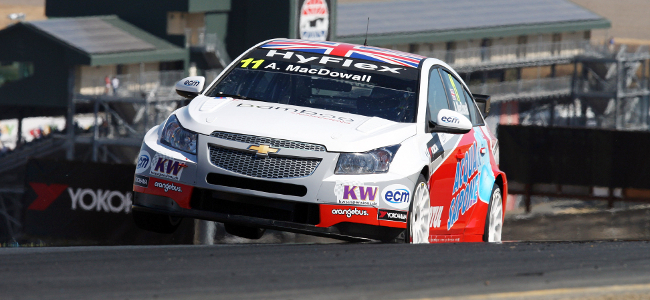 Alex MacDowall will continue to race a bamboo engineering Chevrolet Cruze in the 2013 World Touring Car Championship, having made his debut with the team in the 2012 campaign.
MacDowall, who finished fifth in the Yokohama Independents' standings with two victories in 2012 will partner former Team Aon driver James Nash in an all British line up for the Silverstone based squad.
"It's fantastic to stay with the team and in a Chevrolet. We had a great first season together and I think we did a really good job. My confidence started to build during the second half of the season, and with all of that experience I'm certain we'll be able to fight for the Yokohama Trophy this year," explains the 22 year old, who finished 11th overall in the drivers' Championship with a best result of 5th place, secured at the Sonoma Raceway and Suzuka.
"We are delighted to keep Alex again this year and to build on his strong experience from 2012. Alex had an especially strong second half to the season and this, twinned with the signing of James Nash, not only gives us a great driver line up but a real chance to challenge for a title," added Richard Coleman, Chief Executive of bamboo engineering.