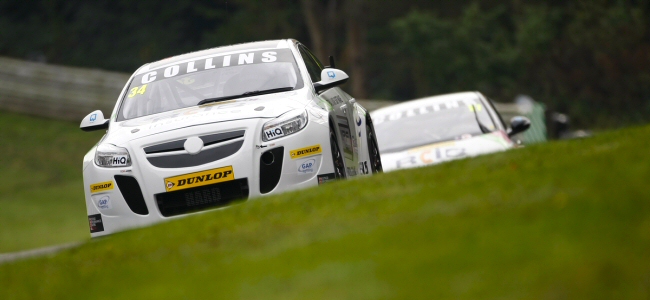 Tony Gilham's Team HARD outfit have signed the 2012 Renault Clio Cup Champion Jack Goff to race one of their Vauxhall Insignia's in the 2013 British Touring Car Championship it was announced today (Wednesday 19th December).
The 21 year-old had recently tested one of the Insignia's that the team has acquired from Thorney Motorsport, with Goff haing had a run in the car in November.
"It's a dream come true and I'm massively excited about it," said Goff to btcc.net. "I've seen what the team is doing with these cars – it is a complete redevelopment – and I'm confident about my debut season in the BTCC.
"I'm staying realistic but two of my previous team-mates from Clios, Dave Newsham and Árón Smith, have both won races in the BTCC in 2012. I was a match for them in Clios so I'll be looking to emulate that in 2013."
Goff competed in the MG Trophy Cup in 2009, finishing as his class champion before moving into the Renault Clio Cup in 2010. After finishing 9th overall in his début season in Clios, Goff improved to fifth in 2011 before taking the title outright in 2012.
Goff joins Gilham's team at a time of significant expansion for the outfit. Gilham intends to run two Insignia's alongside two NGTC-spec Volkswagen Passat's in 2013, with further drivers yet to be confirmed.