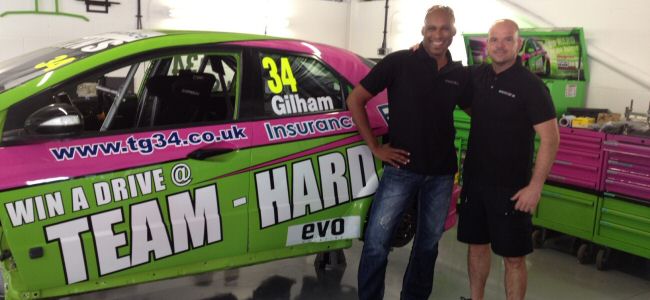 American racer Robb Holland is set ot join Tony Gilham's Team HARD. outfit for the forthcoming Snetterton and Knockhill rounds of the British Touring Car Championship.
Holland is set to become the first driver from the United States to compete in the BTCC in almost fourty years. The 44 year-old from Coloardo has been competing in the SCCA's (Sports Car Club of America) Woyld Challenge series in the touring car class for the KPAX Volvo Racing Team in a Volvo C30, where has been a front runner including taking a win at Mid Ohio in 2011.
Holland will contest the two meetings at the wheel of the same Honda Civic S2000 driven by Gilham in the first half of 2012. Gilham himself hopes to contest the two rounds as well, but has not yet revealed what he is likely to be driving if he does.
"[It's an] insane opportunity," said Holland. "I grew up watching the BTCC, in fact it's what got me into racing in the first place and why I've stayed a touring car driver all these years. I think BTCC (along with Aussie V8 Supercars) has some of the best racing anywhere on the planet."
Holland is to test at Snetterton in Norfolk tomorrow (Friday 13th July) and is hopeful of extending his run in the BTCC beyond his initial two meetings.
"The Snetterton test will help me get used to the parameters of the car and then the race meetings there and at Knockhill will give me a feeling for what the racing is about," said Holland. "This will be a toe-in-the-water exercise, but I've talked to Tony and a few other teams and am planning on being in the championship permanently in 2013."
Holland becomes the first American since Bill Gubelmann in 1975 to race in the series.