The British Touring Car Championship resumes after a six week break with rounds 10, 11 and 12 coming from the picturesque Oulton Park circuit in Cheshire. Arriving in Cheshire as the form driver is Honda Yuasa Racing Team's Gordon Shedden, with four wins from the last five races.
The Oulton Park weekend last year will be remembered for the final corner clash between Honda team-mates Matt Neal and Gordon Shedden. Shedden had led the entire race while Neal had to fight his way up the order after a disaster of a first race.
Neal had already tapped the back of his team-mate Honda Civic at the Island Hairpin the previous lap and under braking for Lodge, Neal locked up and took Shedden off – Neal ended his race there and then while Shedden recovered to take the chequered flag in sixth.
Arriving at Oulton Park as the Championship leader is Jason Plato in the 888 run MG KX Momentum Racing MG6. Plato, who has taken a single victory this season but his consistency has kept him in the hunt – apart from the second race at Donington, Plato is yet to finish outside the top four.
Team-mate Andy Neate on the other hand has struggled during the first part of the season and is yet to secure a top ten finish but is hopeful that a recent test will bring an improvement in form.
Shedden and Neal lead the chasing pack and are both multiple winners at Oulton Park. Shedden has special memories of Oulton Park as it was the venue for his first BTCC career victory back in 2006.
Both Shedden and Neal feel that they could struggle at Oulton Park due to their boost not being adjusted compared to their rivals, and they will be hoping that the cars overall package will make up for the boost deficit.
Mat Jackson and the Redstone Racing team are hot on the tails of the NGTC runners in their S2000 Ford Focus ST. Jackson is the only other multiple race winner in 2012, having won at Donington Park and Thruxton.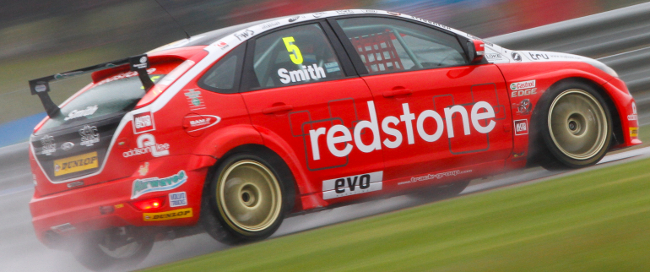 Redstone Racing team-mates Aron Smith and Liam Griffin have both shown glimpses of potential but their results haven't shown their true potential, Thruxton saw Griffin and Smith secure their best qualifying results to date, with Smith also securing his best race result to date in the BTCC.
Rob Collard in the eBay Motors BMW 320si secured the first win of the 2012 campaign and despite showing strong early race pace; the team have yet to reach the bottom of the tyre wear issue which has blighted their season to date.
Having tested with Colin Turkington at the wheel of the car – Collard, Tom Onslow-Cole and Nick Foster were all unavailable – the team are hopeful that they've got to the bottom of the tyre issues.
Having secured Pole Position at Thruxton, Andrew Jordan in the Pirtek Racing Honda Civic had a weekend to forget as he was unable to make the most of his qualifying result after a first corner incident in race one. This had dropped him back in the Championship chase and has his eyes set on a top weekend in Cheshire.
Team-mate Jeff Smith is looking to continue his run of points finishes in 2012, having scored points in every race to date, including a career best fourth at Brands Hatch. The pressure is on for Smith as he is the only Honda driver not to have finished on the podium in 2012.

Tony Gilham led the third race at Thruxton in his Team HARD. Honda Civic, having stood on the podium earlier in the weekend due to his Donington Park result. Results have been steady for Gilham and he could cause a surprise around the picturesque Oulton Park circuit.
Surprise of the season to date has been Dave Newsham and the Team ES Racing squad in their former 888 Vauxhall Vectras. Newsham secured Pole Position at Brands having topped the times at Silverstone during the official Media Day.
The first win has proved elusive but he had secured a brace of podium finishes in the first nine races, including a career best second at Thruxton.
Team-mate Chris James has scored points in four races to date but is yet to break into the top ten. He has also proved to be a "marmite" character in the series this season.
Frank Wrathall secured his first podium finish of the season last time out at Thruxton, having held off Plato in the closing stages. The Garstang-based driver heads into his home event still searching for his first BTCC victory – and his first victory at Oulton Park.
Speedworks Motorsport duo Adam Morgan and Tony Hughes are both heading to their home race weekend, looking to score more points in their Toyota Avensis racers. Morgan has tested at Brands just before the event while Hughes has been promoting the event in Stockport.
Oulton Park presented Lea Wood with his best result to date in the BTCC, as he took his BTC Spec Honda Integra to a seventh place finish in the mixed conditions first race. This ultimately ended up as the final top ten finish for the Integra. Wood has scored points in all but one race to date in 2012 and could spring a surprise.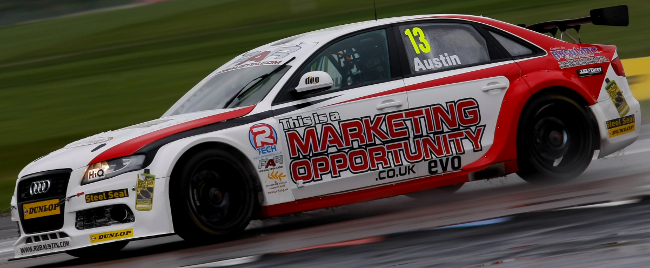 Making his debut this weekend at the wheel of a Rob Austin Racing Audi A4 is Will Bratt. The single seat racer has a one off deal for this weekend as Rob Austin sits it out due to damage sustained at Thruxton. Austin aims to be back at Croft, with the second car due to be out as well.
Looking for three strong results in Cheshire is Ollie Jackson in the AmDtuning.com Volkswagen Golf. He has secured a best result of eighth and with the issues from Thruxton sorted, the team are confident of an improvement in results, while Dan Welch in the Protonheads to Oulton looking to bounce back from a disappointing Thruxton weekend, where he was forced to sit out the races due to an issue with the car.
Sitting out Oulton Park is John Thorne, due to issues with the Vauxhall Insignia. Having tested the car between Donington Park and Oulton Park, the team found improvements for the chassis but had unforeseen engine problems. He plans to return at Snetterton in August.
Looking ahead, will Shedden continue his recent good form or will another driver prevent him from winning? How will the NGTC cars do compared to the S2000 runners? Will the six week break see an improvement for any teams?
All the answers to these questions and many more will be answered in free practice, qualifying and the races and TouringCars.Net will provide full coverage of the sessions plus live coverage via Twitter: @Touringcarsnet.
Qualifying will be live on itv.com/touringcars while rounds 10 and 11 will be live on ITV4 on Sunday, with round 12 live on itv.com/touringcars with extended highlights at 8pm on ITV4.
Oulton Park Timetable:
Saturday 9 June:
Free Practice 1: 09.35 – 10.15
Free Practice 2: 12.30 – 13.10
Qualifying: 14.50 – 15.20
Sunday 10 June:
Round 10: 12.22
Round 11: 14.34
Round 12: 17.16
All three races are due to run over 15 laps.
Touring-Cars.Net Oulton Park Predictions:
Pole Position: Jason Plato
Race 1: 1. Mat Jackson, 2. Gordon Shedden, 3. Jason Plato
Race 2: 1. Gordon Shedden, 2. Jason Plato, 3. Matt Neal
Race 3 Pole Position: Dave Newsham
Race 3: 1. Gordon Shedden, 2. Dave Newsham, 3. Frank Wrathall