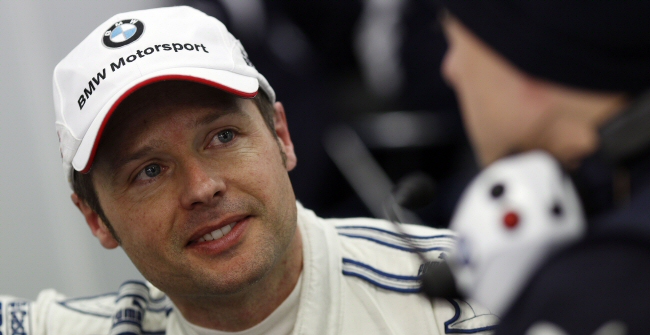 In preparation for their return to the Deutsche Tourenwagen Masters, BMW's six drivers have completed a week of intensive fitness training in Viareggio in Italy.
Andy Priaulx, Augusto Farfus, Bruno Spengler, Martin Tomczyk, Joey Hand, Dirk Werner and test and development driver Marco Wittmann were all participating in an intensive training program with the Formula Medicine team in Viareggio, near Florence, in Italy.
From Tuesday to Sunday the drivers, along with BMW Motorsport Director Jens Marquardt, participated in a number of activities aimed at improving their fitness for the coming season. With development of the BMW M3 DTM having been the primary focus over much of the winter the attention has now turned to the drivers who will be competing for the Munich Manufacturer's return to the German series.
A variety of medical and sports science tests were used to determine each individuals fitness levels. Tailored training schemes were then drawn up for each driver, although there were also football matches, kayaking expeditions and archery sessions to allow the drivers to demonstrate their all-round abilities.
"Our drivers have six tiring, but very informative days behind them," said Marquardt. "Anyone looking to be successful in the DTM needs more than just a competitive car. The drivers must also be in good shape and well prepared for the start of the season. The fitness level of our drivers is already extremely high anyway. I saw that for myself, and the many tests in Italy confirmed my subjective impression.
"Under the guidance of the Formula Medicine team, it was more a case of fine-tuning the drivers. They have come away with some valuable suggestions as to how they can make their preparation programme even more efficient, both from a physical and a mental point of view. I am confident that the drivers – just like the teams and our BMW M3 DTM – will be on top form when the season gets underway in Hockenheim."
American Joey Hand, who will make his début in the DTM this season for BMW Team RMG, was particularly impressed with the programme.
"Bringing us all together here for a week was a great idea from BMW Motorsport," said Hand. "We all got on very well and really got to know each other. That will make us an even stronger team. The Formula Medicine crew took fantastic care of us. I was introduced to lots of new training methods and also learned a lot about myself. One thing is certain: I'll be back."