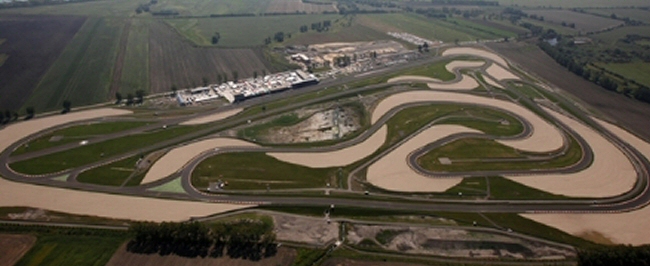 The World Touring Car Championship will make its first visit to the Slovak Republic in 2012 after it was today announced that the Slovakia Ring had replaced Argentina's slot on the calendar.
The event, due to take place on the 29th April, replaces the originally scheduled Argentinan round which was originally allocated a calendar slot on the 8th July.
Explaining the decision to add another European date to the calendar, WTCC promoter Marcello Lotti said: "We have been forced to make this change because of the delays in defining the details of the agreement with the local Government. Time went by and we could not go further and take the risk of a last minute cancellation. However, Argentina remains a key market for us and we are determined to try again for 2013.
"We are pleased with the opportunity to bring WTCC to the Slovak Republic for the first time. The Slovakia Ring is a demanding track with modern facilities and is only 170 kilometres away from the Hungaroring where we race the following week."
The Slovakia Ring, approximately 30 kilometers from the capital Bratislava, opened in 2008. Executive Direcotr of the circuit Tomas Vranka is delighted to welcome the WTCC to the circuit for the first time. "We are very proud to host the WTCC, one of the few motorsport world championships," he said. "It is a great opportunity for our racetrack to be introduced to the international racing community and I am confident that Slovak fans will attend numerously."
Although Argentina is off the 2012 calendar the intention is to bring it back for 2013. Gustavo Santos, president of the Agencia Cordoba Turismo, is optimistic about making arrangements for 2013.
"We feel very sorry not to be able to secure the WTCC event at the Autódromo Oscar Cabalén for 2012," said Santos. "However, we still have a keen interest in the project and we hope to carry it out in the next future."