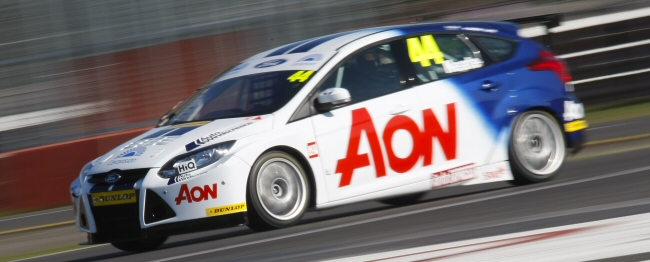 Several representatives of Team Aon were present at the Chinese round of the World Touring Car Championship last weekend, as Arena International Motorsport evaluate plans to enter the series in 2012.
Arena have made no secret of their aspirations to enter the World Championship next season, and the presence of important team members at the Tianma Circuit in China increases the speculation further. Team Principal Mike Earle, Chairman of the Aon Benfield group Graheme Chilton and BTCC driver Tom Chilton had talks with the promoter of the WTCC Marcello Lotti and the director of Ford Global Motorsport Jost Capito.
Earle confirmed that the team plan to enter the series in 2012 and that the entry will be as an Independent constructor rather than a full-blown manufacturer effort.
"We are going ahead with our WTCC preparations", said Earle. "We have built a Ford Focus to S2000 specifications and we will start testing with Tom Chilton before the end of this month. As an Independent Constructor, our team preparation for the 2012 WTCC season is enabled through the S2000 development support from Ford."
Although the team are likely to continue running Tom Chilton, due to his links with the team's principal sponsor, a number of other drivers are being considered for a three-pronged attack.
"Our aim is to build a three-car team and besides Tom we are in touch with a number of prospective leading touring car drivers with international experience, with the aim being to launch a team that is competitive from the outset," added Chilton Sr.
Lotti added that he is pleased to see a global brand like Ford return to the championship. In 2005 a Ford entry was campaigned by Hotfiel Sport, but a mediocre season resulted in the team pulling out at the end of the year, with a brace of tenth-placed finishes the best results returned.
"I am obviously excited by the fact that a new and glamorous brand with worldwide commercial interests may become involved in the championship," added Lotti. "I'm also pleased that the programme will be run by such a professional team and will involve a young and promising driver like Tom who emerged from a competitive national championship like the BTCC. This addition will provide WTCC with further competition and appeal."