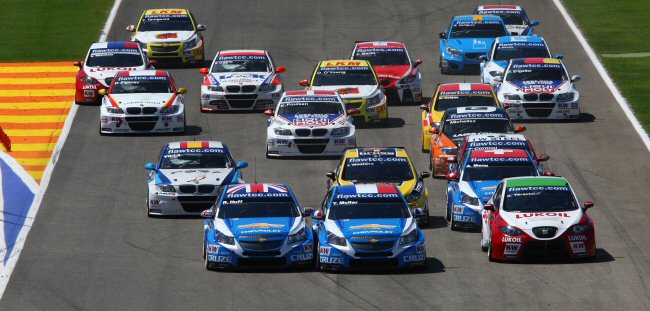 Race dates for the 2012 FIA World Touring Car Championship were today, 23rd September, approved by the FIA World Motor Sport Council. Significantly the calendar sees the season split into two distinct halves, with the first part consisting of the European races and the second part overseas races in an effort to reduce transportation costs.
A new venue included on the calendar for the first time is the race in Sonoma, USA at the Infineon Raceway.
The calendar also sees the return of the Marrakech Street Circuit in Morocco, after the promoters of the event struggled to secure the finances to put the event on this year.
There will be no race held at Belgium's zolder circuit or, as yet, Germany's Oschersleben in 2012, marking the first time that a German race has not been included on the calendar.However it is expected that either a German or Austrian event will be announced to fill the slot on the 29th April that has yet to be announced.
Update: The event taking place on the 29th April is yet to be announced, with possible venues including the Salburgring in Austria or an event in Germany.
2012 FIA WTCC Calendar:
| | | |
| --- | --- | --- |
| 11 March | Italy | Monza |
| 1 April | Spain | Valencia |
| 15 April | United Kingdom | Donington Park |
| 29 April | TBA | TBA |
| 6 May | Hungary | Budapest |
| 20 June | Morocco | Marrakech |
| 10 July | Portugal | Porto |
| 22 July | Brazil | Curitiba |
| 23 September | United States | Sonoma |
| 21 October | Japan | Suzuka |
| 4 November | PRC China | Shanghai |
| 18 November | Macau | Macau |