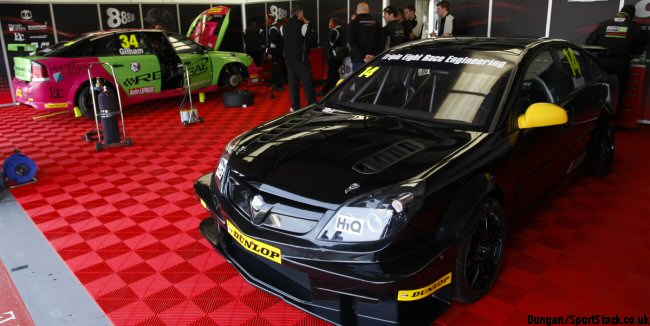 Irisihman Árón Smith will make his debut with Triple Eight this weekend at Knockhill. Smith, 21, is the younger brother of former British Touring Car and Triple Eight driver Gavin Smith who drove for the team in the 2005 and 2006 seasons.
Smith is currently racing in the Renault Clio Cup series for Team Pyro, where he is currently second in the championship standings having taken three wins so far this season. Smith has previously competed in the Clio Cup series in 2008 and in 2009 he finished 4th overall. Last season he competed in the Clio Cup in Italy, finishing fourth and taking two wins.
Currently Smith is only competing for the team for the Knockhill meeting.
Ahead of his debut in the series, Smith admits it is likely to be a steep learning curve at one of the UK's tightest circuits.
"I'm over the moon to be making my BTCC debut with a team with such experience as Triple Eight," said Smith. "I'm certain that they have a very competitive package and I'm equally sure we will work very well together. To get to make my debut at Knockhill makes it even better. The track itself should suit my driving style and now I'm just dying to get out in the car! I know it'll be a steep learning curve but with the help I'll be getting from the team I'm sure we can get some good results."
Triple Eight Chairman Ian Harrison believes that Smtih stands a good chance of making a strong debut in the team's Vectra.
"Aron is an impressive young driver and we are delighted to have signed him to drive one of our cars at Knockhill. Making a BTCC debut at Knockhill won't be easy for him, but the Vauxhall chassis is well sorted and should be good around there. I'm sure that once he has settled in to the car he will give a good account of himself."