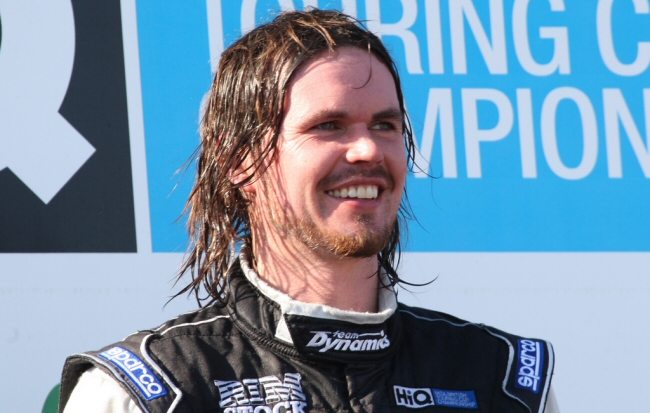 James Thompson has been announced as the test driver for the new NGTC-spec touring car. Thompson, 36, will perform testing duties for the new specification machine which will form the basis for the 2011 regulations.
Thompson is set to test the car at the season's final race meeting at Brands Hatch where the car will compete in the free practice sessions. However the official championship website also hints at the possibility he could race the car, although with the championship potentially being at stake it would be difficult to imagine such a scenario taking place.
BTCC director Alan Gow praised Thompson as the ideal driver for the task. "The first full NGTC car is now under way, in its very early build stages," said Gow. "I couldn't think of a more ideal driver than James, with his vast experience and proven track record in the BTCC as well as other international race series, to provide the precise technical feedback needed to develop its full potential – and I thank him for enthusiastically accepting my offer."
Whilst the BTCC's new cost-cutting regulations will come into force in 2011, existing Super-2000 spec machinery will still be allowed to race under equalisation measures.
There has already been one milestone for the new NGTC regulations in the last week – with Andrew Jordan taking the new NGTC powerplant's first win at Croft. However there were mixed fortunes as the other NGTC racer, David Pinkney, had a weekend blighted by problems with his NGTC engine.