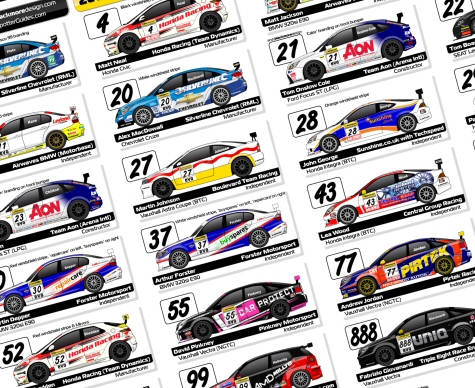 Andy Blackmore has once again produced an excellent Spotter Guide for the 2010 season, which can be viewed by clicking on to http://www.spotterguides.com/btcc-2010-guide. If you find identifying the driver and car difficult, then this guide will prove to be an invaluable trackside resource.
The guide details the full liveries of this season's competitors, and where the differences at the front cannot be viewed on paper the guide is annotated to provide additional information.
Many thanks to Andy Blackmore for his guide and permission to republish online.
Permission is granted for individuals to electronically copy and print this guide using it as an information resource only. Any other reproduction of this guide and/or images for purposes other than this, modification, distribution or using for marketing purposes requires permission from the copyright holder.